Rise of the Twilight Empire
Erathis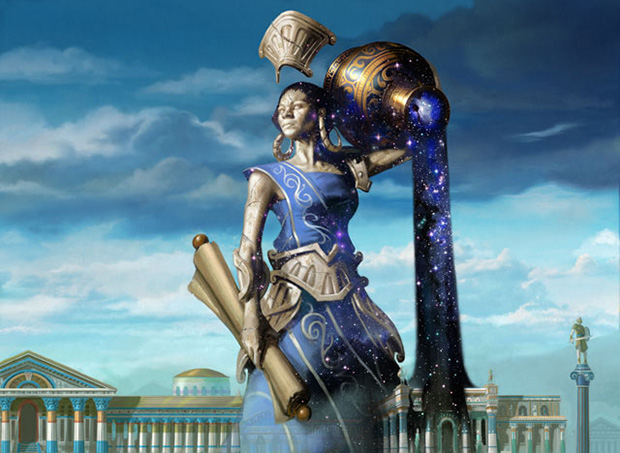 Domains: Knowledge, War
Erathis is the Goddess of Civilization and Invention. She is the patron of cities. Tenets sacred to Erathis:
Cooperation. The whole is greater than the sum of its parts.
Tame the wilderness, and make it fit for habitation. Protect the light of civilization from the darkness of barbarism.
Always push forward. Seek out new ideas. Build machines. Build cities. Build empires.