Rise of the Twilight Empire
Kord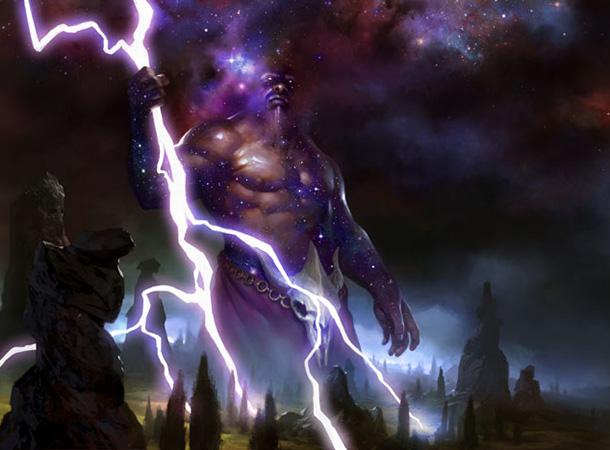 Domain: Tempest, War
Kord is the god of Storms and Strength. He is a primal, mercurial god, closer to nature perhaps than even Melora. Kord is pure instinct, the id unleashed. He has no commandments, but he smiles upon those who:
Are strong, and trust in their strength. Cowardice is for the weak, and bravery is to be rewarded.
Seek glory in battle, for there is nothing man-made that is as close to the glory of the thunderstorm as the furious, cacophonous, clash of arms and the spilling of blood.