Rise of the Twilight Empire
Thunderspire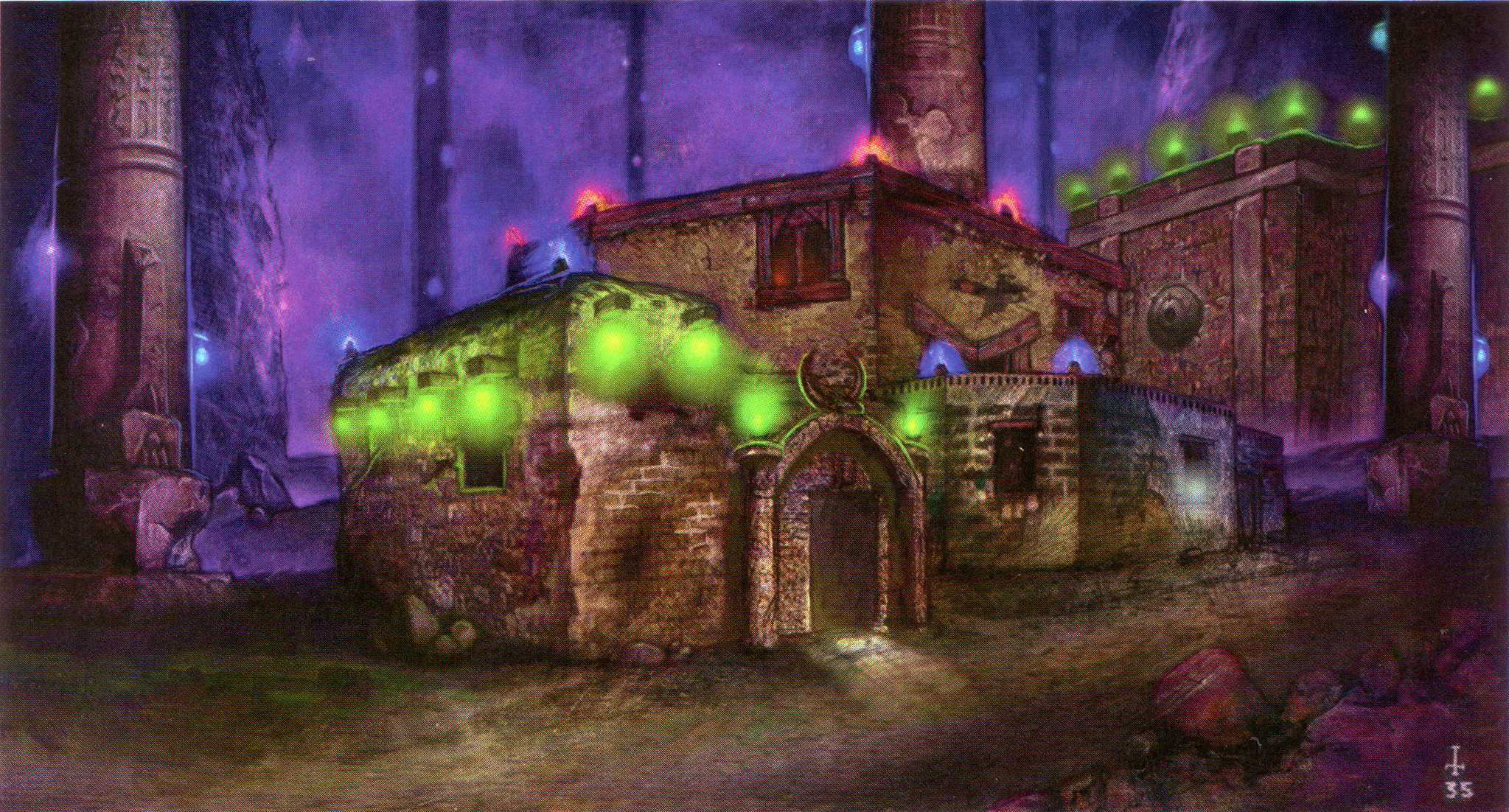 Thunderspire is a trading enclave based under Thunderspire mountain in the remains of an ancient Turathi fortress. It is run by the Mages of Saruun, a triumvirate of powerful wizards who have only one law: do not obstruct commerce. Any and all services which would be considered illegal or perversions of nature may be found in Thunderspire's shadowy halls. It is a wretched hive of scum and villainy. It serves as a base for the Architects of Victory and the Brotherhood of the Red Scales.
Places of note in Thunderspire:
The Halfmoon Inn: The main inn in Thunderspire. Owned by the Halfmoon clan, a family of halflings.
The Grand Bazaar: A sprawling mass of stalls where various merchants from a myriad of races, both surfacers and from the Underdark, sell an incredible array of wares that cannot be found anywhere else in the Vale… as long as you know where to look.
The Architects of Victory: This tiefling clan has preserved knowledge of magical weaponsmithing from the days of Bael Turath. They work on commission for a hefty price, both materially and spiritually. Their leader is Oberith Mishann, though many say the business is truly run by his daughter Rosabeth.
The Brotherhood of the Red Scales: The only guild of assassins that operates openly in the Vale. Their leader is a dragonborn from the deserts of Arkhosia named Tommen Balasar.
The Temple of Hidden Light: A small temple dedicated to Erathis, operated by a human missionary named Phaledra Vesna.
The Deepgem Company: A mining company run by a dwarf named Ulthand Deepgem. His people have explored the tunnels of Thunderspire more than any other of the surfacers. If you need a guide to the Underdark, his people are the ones to talk to.